Meddco Admin
A PHP Error was encountered
Severity: Notice
Message: Undefined index: userid
Filename: views/article.php
Line Number: 468
Backtrace:
File: /home/meddco/public_html/blog/application/views/article.php
Line: 468
Function: _error_handler
File: /home/meddco/public_html/blog/application/controllers/Articles.php
Line: 321
Function: view
File: /home/meddco/public_html/blog/index.php
Line: 315
Function: require_once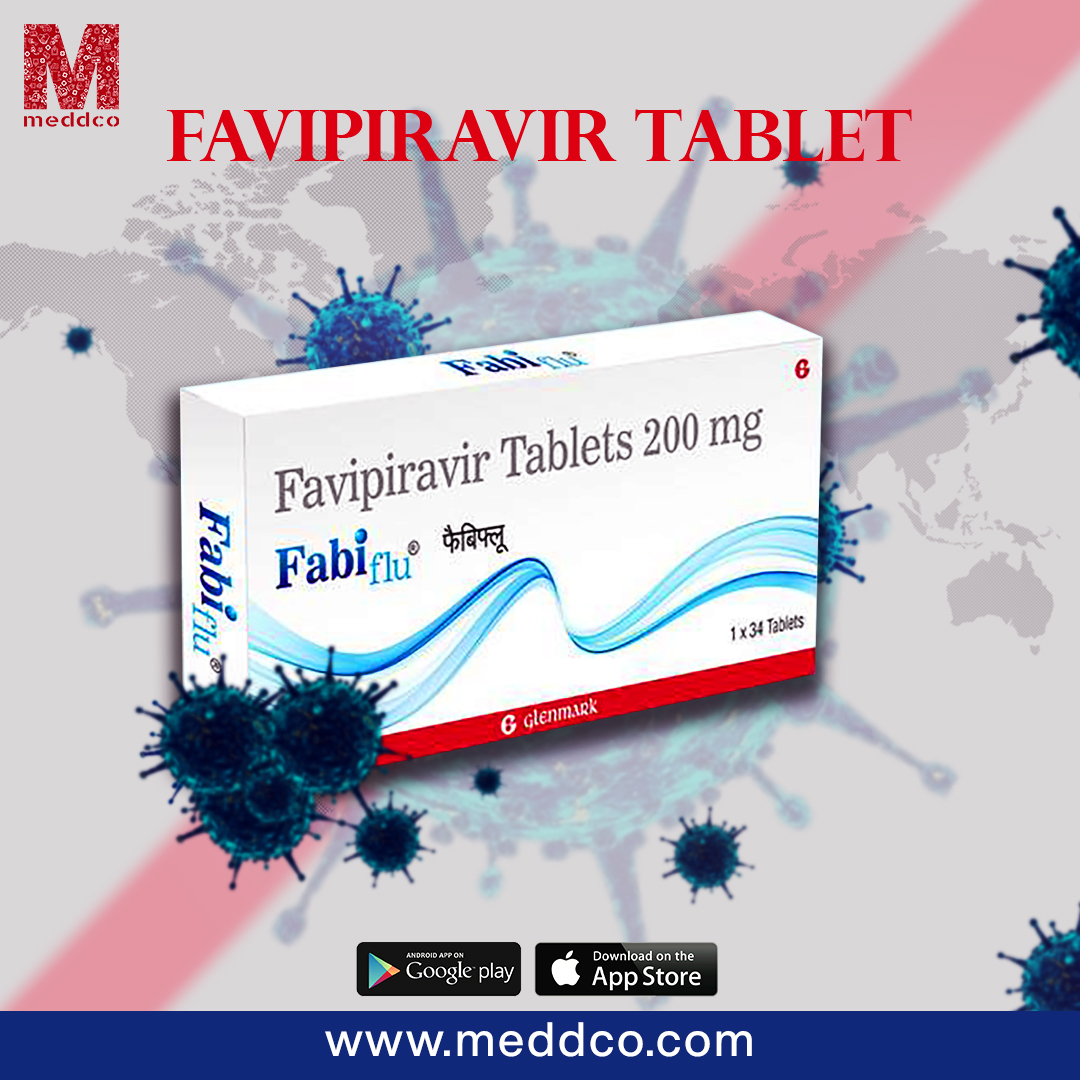 Fabiflu
Coronavirus, also known as COVID 19, is a global pandemic that is currently afflicting the entire world. It currently lacks an authorized and successful treatment or vaccine. Fabiflu is the first  DGCI approved drug against coronavirus or COVID 19 treatment.
Fabiflu (Favipiravir) Information and Benefits
Fabiflu is an antiviral agent that inhibits the RNA-dependent and RNA polymerase of RNA viruses effectively. Favipiravir is effective against a wide range of influenza virus strains and subtypes, including those that are immune to other medications.

The antiviral profiles of favipiravir make it a promising treatment for previously untreatable viral infections including Coronavirus.

Fabiflu showed an 88 percent improvement in mild to moderate coronavirus patients in clinical trials. The drug's efficacy in serious situations, such as those needing ventilator care, is still being discussed.

Favipiravir will be available throughout the country soon, but only under strict medical supervision and with a valid prescription.

Favipiravir tablets will be given to patients aged 18 to 75.

Favipiravir has previously been shown to be effective in treating coronavirus patients in clinical trials in Russia, Japan, and China.

Patients with liver or kidney disease, as well as pregnant or lactating mothers, are not recommended to take favipiravir.

Favipiravir is healthy for patients with mild to moderate COVID 19 symptoms who also have comorbid conditions like diabetes or heart disease. It results in a four-day reduction in viral loads, as well as symptomatic and radiological recovery.
Download the Meddco app from playstore or go to the Meddco website for coronavirus or COVID-related information and care. Meddco is India's largest online healthcare system, offering doctors' appointments, online and video consultations, and treatment packages for all health conditions. Stay connected with the Meddco app or Meddco website.