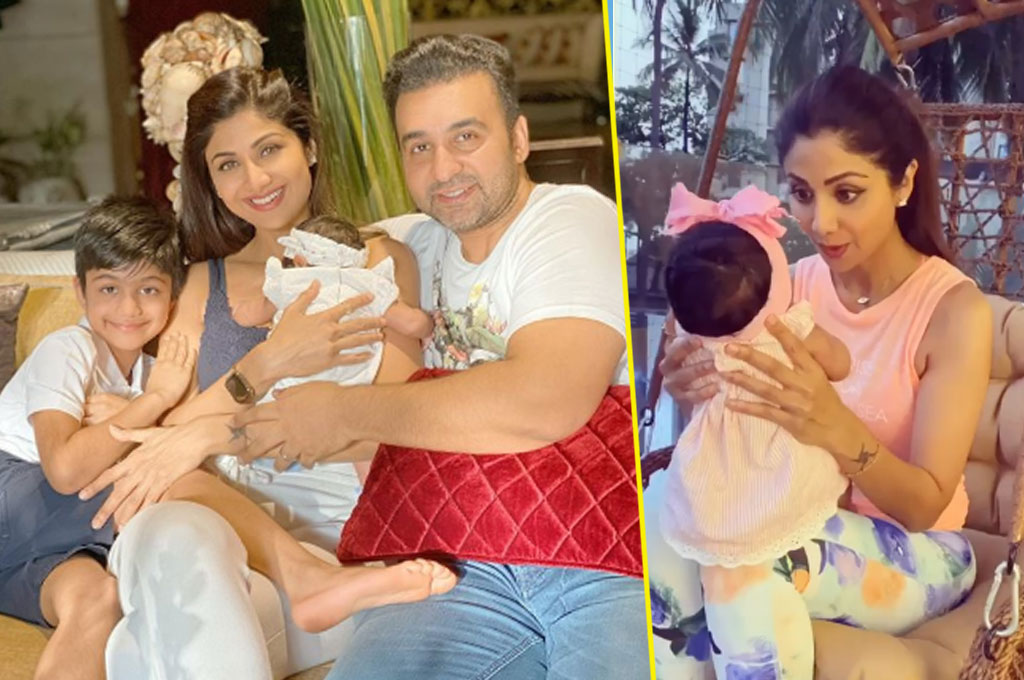 : Admin : 2020-05-28
Actress Shilpa Shetty Kundra and her husband Raj Kundra, who is a businessman welcomed their second child, baby girl, Samisha, via surrogacy in February 2020.
In an interview with a reputed media house, Shilpa shared that she always wanted her son to have a sibling and not grow as a single child. But she suffered from miscarriages because of an auto-immune disease called Antiphospholipid syndrome (ALPA), because of which they decided to opt for surrogacy.
Here is what Shilpa said in the interview, "After Viaan, I did want to have another child for the longest time. But I suffered from an auto-immune disease called APLA and that came into play every time I get pregnant. So I had a couple of miscarriages so it was a genuine issue," she said, adding: "I didn't want Viaan to grow up as a single child, because I'm also one of two, and I know how important it is to have a sibling. Coming from that thought, I did explore other ideas as well, but that didn't pan out well. At a time when I wanted to adopt, I had put in my name and everything was underway. But then, the Christian missionary shut down because they had a tiff with CARA. I waited for nearly four years and then, I was so irritated and we decided to try the surrogacy route".
What is ALPA?
ALPA is an auto-immune disease in which the body recognises certain things, sometimes even its own tissues as foreign and develop an immune response to it. Just like the way the body would fight a viral infection.
This becomes significant during pregnancy because an immune-modulation happens in the body. The father tissue is alien to the mother's body. In ideal cases, the placenta mutes the response from a mother system and thus allows the fetus to grow. But in women who have ALPA, the body reacts to the foetus and tries to destroy anything alien coming to the body.
When the platelets in the blood are destroyed, blood clots tend to form. This either cuts off the supply to the baby or reduces the blood supply, that might affect the organs of the mother as well.
ALPA can affect both men and women, but the disease is more common in women. The person might have the disease from before but it might come into light with pregnancy.
How should pregnant women deal with the disease?
If a woman who has ALPA is already pregnant, she will be given blood-thinning medicine throughout her pregnancy. These women are more prone to pre-term labour and sometimes there is an unexplained intra-uterine death, which can happen because of the cardiac condition for the baby. The check-up is done often for these women as its a high-risk pregnancy.
Disclaimer: This article is sourced from timesofindia.indiatimes.com without any changes in the contents thereof. Only the title has been edited by Meddco.com The facts and the opinions appearing in the article do not reflect and describe views of meddco.com
Meddco
Shilpa Shetty Kundra
Raj Kundra
Samisha
miscarriages
disease
pregnant
surrogacy
pregnant women
book appointment
doctor near me
hospital near me
hospitals
doctors