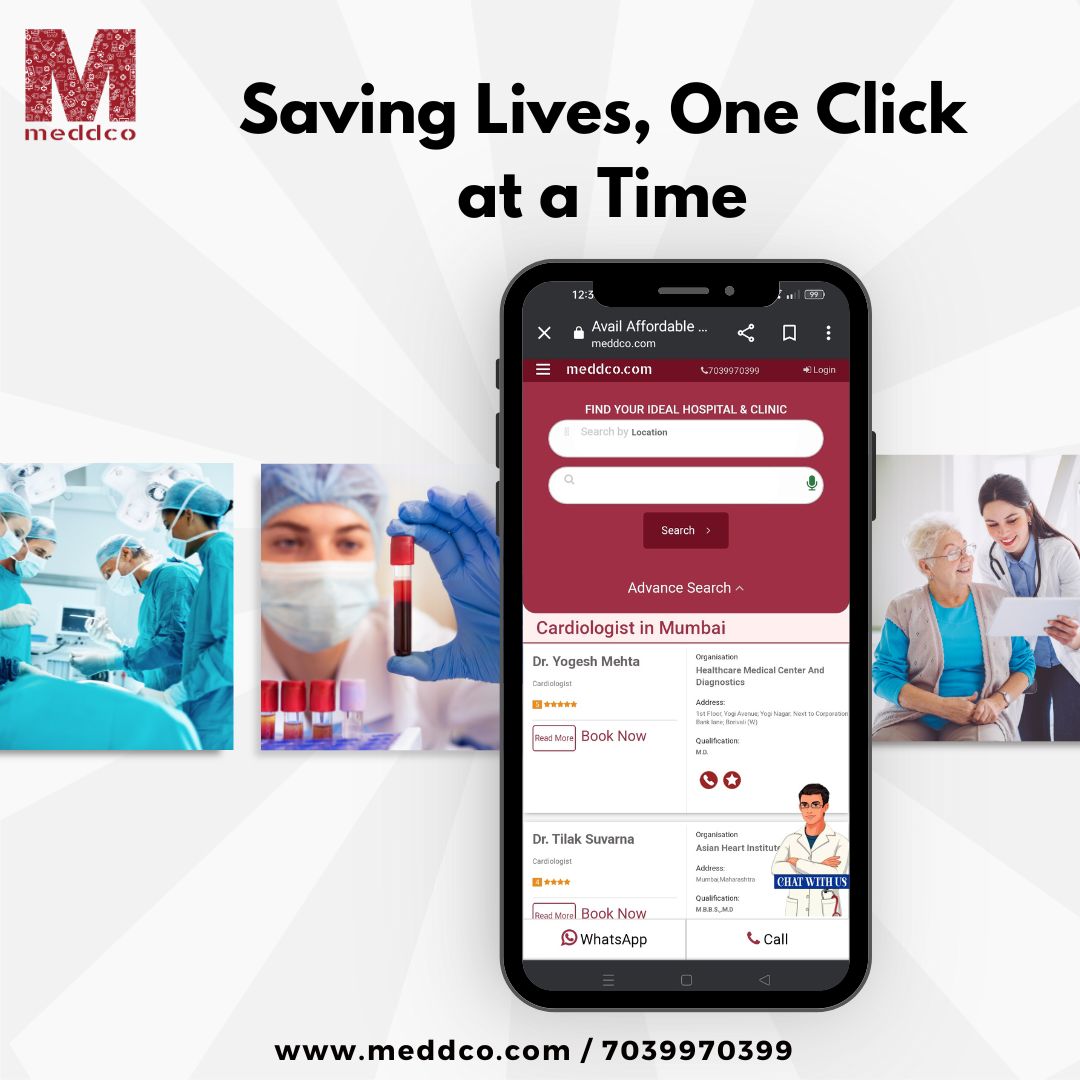 : Admin : 2023-07-21
In the fast-paced world we live in, access to quality healthcare is of paramount importance. However, navigating the complex healthcare landscape can often be a daunting task. Meddco.com, a revolutionary online platform, has emerged as a savior, bridging the gap between patients and healthcare providers. This article dives deep into the Meddco.com story, highlighting how this innovative platform is saving lives, one click at a time.
1. The Genesis of Meddco.com
1.1 Inception and Vision
Meddco.com was founded in 2018 by a group of healthcare enthusiasts determined to revolutionize the way patients access medical services. Their vision was to create a seamless and transparent healthcare ecosystem that empowers patients to make informed decisions about their medical needs.
1.2 Addressing Healthcare Challenges
The founders identified some pressing issues in the healthcare industry, including lack of price transparency, difficulty in finding the right healthcare provider, and delays in medical assistance during emergencies. Meddco.com aimed to address these challenges through innovative technology and a patient-centric approach.
2. How Meddco.com Works
2.1 User-Friendly Interface
Meddco.com offers a user-friendly website and mobile app, making it easy for patients to access its services. The platform boasts a clean layout, intuitive navigation, and a simple search function that enables users to find the right doctors and medical facilities quickly.
2.2 Search and Compare
One of the key features of Meddco.com is its comprehensive database of healthcare providers, including hospitals, clinics, and individual practitioners. Users can search for specific specialties, read patient reviews, and compare prices before making an informed decision.
2.3 Transparency in Healthcare Pricing
Meddco.com has pioneered the concept of transparent healthcare pricing. Patients can view the cost of medical procedures upfront, allowing them to plan their finances accordingly. This transparency has empowered patients to choose affordable healthcare options without compromising on quality.
3. Impact on Patients and Healthcare Providers
3.1 Empowering Patients
Meddco.com has put the power back into the hands of patients. By providing detailed information about healthcare providers and pricing, patients can make educated choices tailored to their needs. This has significantly improved patient satisfaction and outcomes.
3.2 Boosting Healthcare Businesses
For healthcare providers, Meddco.com has become a game-changer. The platform acts as a bridge between providers and potential patients, expanding their reach and visibility. This has resulted in increased patient footfall and enhanced trust among consumers.
4. Meddco.com's Role During the Pandemic
4.1 A Beacon of Hope
The outbreak of the COVID-19 pandemic posed unprecedented challenges to the healthcare system. Meddco.com played a crucial role in facilitating access to essential medical services during these trying times. Patients could find COVID-19 testing centers, telemedicine options, and vital healthcare resources through the platform.
4.2 Supporting Frontline Workers
Meddco.com extended its support to healthcare workers and frontline heroes by connecting them with necessary resources and offering discounted medical services. This gesture earned them immense goodwill and appreciation from the medical fraternity.
5. Future Prospects and Expansion
Meddco.com's success has garnered attention from investors and healthcare stakeholders alike. The platform has ambitious plans for expansion, aiming to reach underserved regions and collaborate with more healthcare providers to enhance its offerings continually.
Conclusion
Meddco.com's journey is a testament to the impact technology can have on the healthcare industry. By facilitating easy access to medical services, promoting price transparency, and empowering patients, Meddco.com has undoubtedly saved lives, one click at a time. Its commitment to transforming healthcare and making it more patient-centric sets an inspiring precedent for the future.
---
FAQs (Frequently Asked Questions)
1. Is Meddco.com available in all regions?
Yes, Meddco.com is expanding its services to cover more regions and aims to be accessible nationwide soon.
2. Are the reviews on Meddco.com trustworthy?
Absolutely! The platform ensures that only genuine patient reviews are published, providing an honest perspective to users.
3. Can I book appointments directly through Meddco.com? 
Yes, you can conveniently book appointments with healthcare providers through the platform.
4. How does Meddco.com maintain price transparency? 
Meddco.com collaborates with healthcare providers to display accurate and transparent pricing for medical procedures.
5. Is Meddco.com's mobile app available for both iOS and Android users? 
Yes, Meddco.com's mobile app is available for download on both iOS and Android platforms.
#meddco
#healthcare
#affordableprice
#healthcareservices