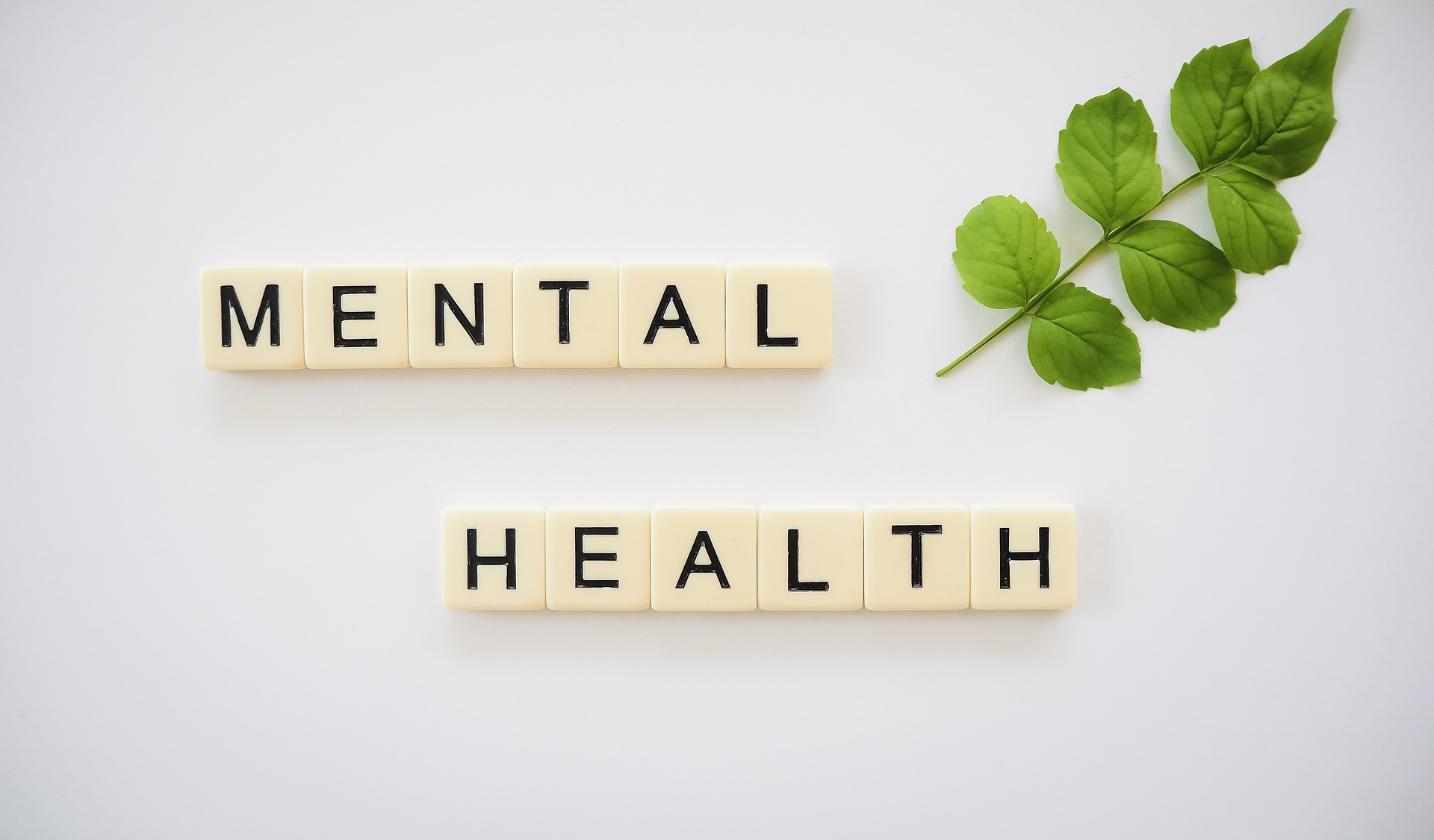 : Admin : 2020-06-20
Health has great importance for the development of any country, whether it is physical health or mental health.  Physical health affects only the body but mental health affects not only the body but also the environment of the person. 
According to WHO- "Mental health is a state of well-being in which an individual realizes his or her own abilities, can cope with the normal stresses of life, can work productively, and is able to make a contribution to his or her community."
Therefore, mental health describes a person's level of either cognitive or emotional well-being or the absence of any mental disorder.  Mental health refers to the harmony between a person's ability to enjoy life and the activities of life and attempt to gain psychological flexibility.
WHO states that mental health is more than the absence of mental disorders or incapacities. Mental health is not only to avoid stressful circumstances but also to oversee ongoing well-being and happiness. 
Causes of Mental Health 
Everyone is at risk of developing a mental health disorder regardless of age, gender, income or ethnicity. 
If you experience mental health problems during your life, your thinking mood and behaviour can be affected.  Several factors contribute to affect mental health including:
Biological factors (genes or brain chemicals)

Life experiences (trauma, abuse or assault)

Family history of mental health problems 

Social or economic pressure

Lifestyle

Addiction (smoking, drinking and drugs)

Social and family environment
Mental Health Symptoms
Can you identify if a friend or relative of yours is living with mental health problems?  If one or more of the following symptoms appear, then it can be a sign of mental health problem:
Eat less

Less sleep

Stay away from people and normal activities

Little or no energy

Feeling helpless and hopeless

Alcohol, drugs and smoking, more than normal

Being worried or scared

Quick temper

Fret over trivial matters

Always tense

Feeling lost 
Mental Health Diagnosis
Diagnosing a mental health disorder is a multi-step process.  During the first appointment, the doctor may perform a physical examination to find out signs of the person's physical problems that may contribute to the symptoms.  
Sometimes the doctor may also order a series of laboratory tests to screen for underlying or less obvious possible reasons.  
The doctor may ask to fill a mental health questionnaire, the person may also undergo a psychological evaluation.  You may not have a diagnosis after the first appointment.
The doctor may refer the person to a mental health specialist because mental health can be complex and symptoms may vary from one person to another.  A full diagnosis may require multiple appointments. 
There is no specific treatment for mental health disorders nor does it offer a cure.  Instead, treatment is aimed at reducing symptoms, tackling the underlying cause, and making the condition manageable. 
Following are the treatments of a mental health disorder:
Need to be hospitalized
When a person is hospitalized as a treatment for a mental health disorder, stratification, monitoring, medication, fluid and nutritional care and other urgent emergency care are done. A person needs to be hospitalized when he or she has severe mental health symptoms, hallucinations or delusions, suicidal ideation, has not slept for many days or has not eaten, due to mental health symptoms Ability to take care of oneself
Psychotherapy
There are many different types of psychotherapy available for mental illness. like:-
Personal therapy - This is psychotherapy where a person uses his or her therapist to explore a variety of different policies and methods to address feelings, sorrows and other mental health problems.
Group therapy- Group therapy usually consists of a physician lead and includes many people.
Family therapy- In family psychiatry, family members meet with a physician to resolve issues.
Cognitive-behavioural therapy- This is the most common psychotherapy. It can be used at the individual, group or family level. In this, doctors try to replace the patient's abnormal thoughts and behaviour with positive thoughts.
Dialectical Virtual Therapy- In this therapy, the emphasis is on accepting and validating unhealthy thoughts, feelings and behaviours and trying to strike a balance between acceptance and change.
Interpersonal treatment- In interpersonal treatment, people solve problems in relationships and are taught new interpersonal and communication skills to improve the quality of relationships.
The medicines
The following medicines are used for mental diseases:
Antidepressant medicines
Anti-anxiety drugs
Mood stabilizers
Psychotropic drugs
Alternative treatment
Some alternative treatments are also available for mental health disorders which are as follows:
Yoga
Care
nutritious food
Exercise
Preventing Mental Health
While there is no sure way to prevent mental health disorder, if you know the symptoms, controlling stress and increasing self-esteem can help. For this, the following things should be noted:
Pay attention to the warning sign - Talk to your doctor about which condition can trigger your symptoms. If you feel any change then contact your doctor. Also, ask family members and friends to see the warning signs.
Get regular treatment - continue to the health doctor. You may have a new health problem that needs treatment or side effects of the drug.
Get help- Treating a mental health condition can be difficult if you do not take timely steps on the symptoms. Long-term treatment can help prevent symptoms.
Take care of yourself- get enough sleep, nutritious diet and regular exercise. Try to maintain a rule. Keep talking to your doctor if you are having trouble or if you have any questions about diet and exercise.
Therefore, through the above points, you can know the causes, symptoms, diagnosis and treatment of mental health.  You can take help of Meddco to get other similar information.  Detailed information about diseases, doctors, specialists, surgeons, hospitals, clinics, labs and affordable health care packages is available on Meddco.com.  Here you can choose the facilities as per your requirement.  All these facilities are also available on Meddco app.
Mental health
diseases
doctors
specialists
surgeons
hospitals
clinics
labs
physical health
affordable health care packages
Mental Health Diagnosis
therapies
book appointment
affordable treatment packages
surgery packages
doctor near me
hospital near me
hospitals
doctor