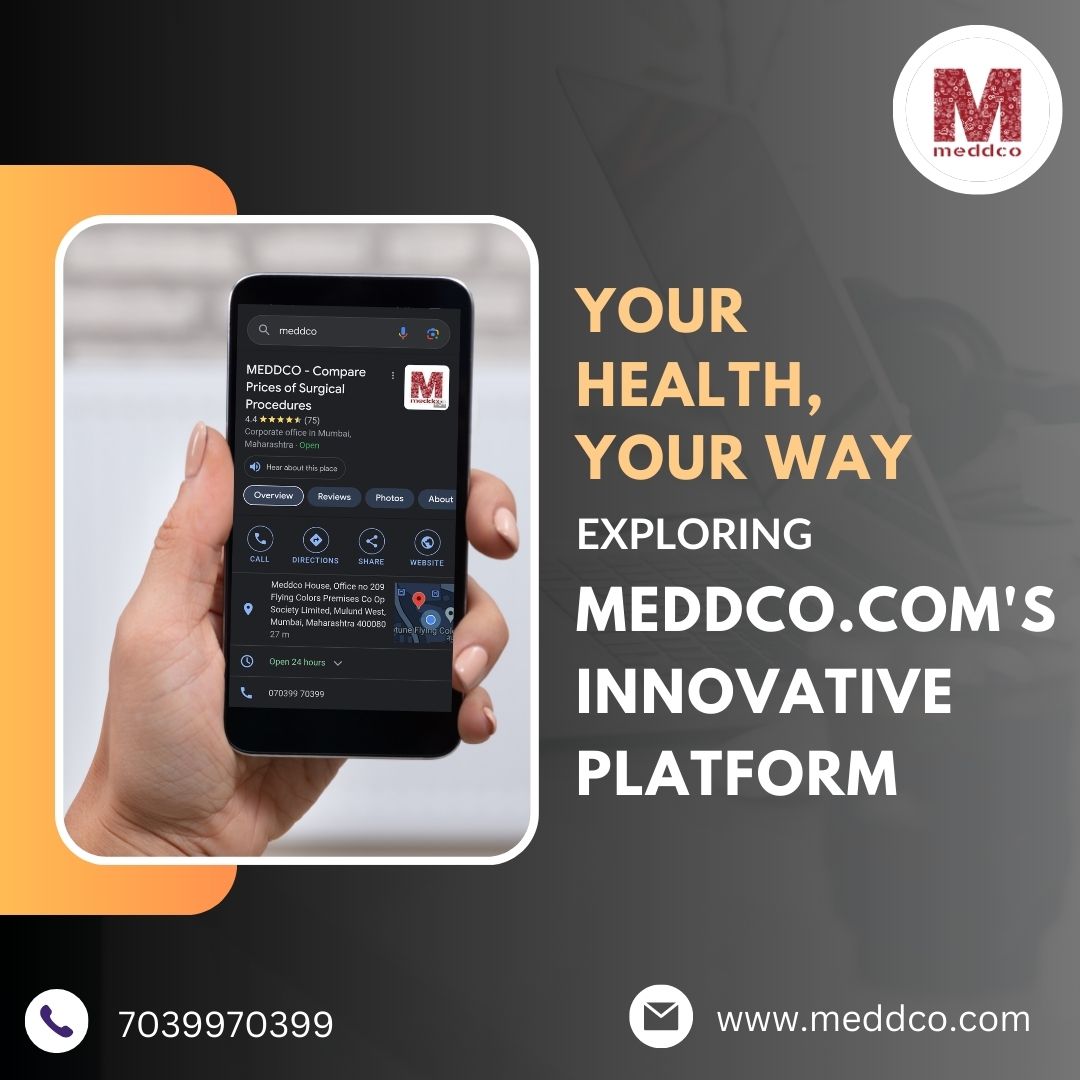 : Admin : 2023-07-20
Introduction
In today's fast-paced world, health has become a top priority for many individuals. The demand for accessible and reliable healthcare services has increased significantly. Meddco.com, a revolutionary online platform, aims to address this demand by providing a one-stop solution for all your healthcare needs. This article will delve into the innovative features of Meddco.com, offering personalized healthcare solutions to its users.
1. The Rise of Meddco.com
1.1 The Inspiration Behind the Platform
Meddco.com was founded by a group of healthcare enthusiasts who recognized the challenges faced by patients in finding affordable and quality medical services. The platform was inspired by the need to bridge the gap between patients and healthcare providers, making healthcare accessible to all.
1.2 The Vision and Mission
The vision of Meddco.com is to create a transparent and patient-centric healthcare ecosystem. Its mission is to empower individuals to make informed decisions about their health while providing a seamless healthcare experience.
2. How Meddco.com Works
2.1 Search and Compare Medical Services
Meddco.com offers a user-friendly interface that allows individuals to search for various medical services based on their location and preferences. Users can compare prices, read reviews, and view detailed profiles of healthcare providers.
2.2 Book Appointments Online
Gone are the days of waiting in long queues to book medical appointments. Meddco.com allows users to book appointments with healthcare providers instantly, saving time and effort.
2.3 Access to Medical Records
Meddco.com provides a secure platform for individuals to store and access their medical records online. This feature ensures that patients have their health information readily available whenever needed.
3. The Advantages of Meddco.com
3.1 Transparency in Healthcare Costs
One of the key benefits of using Meddco.com is the transparency it offers in healthcare costs. Users can compare prices for medical services and make informed decisions without any hidden charges.
3.2 Extensive Network of Healthcare Providers
Meddco.com has a vast network of verified healthcare providers, including doctors, hospitals, diagnostic centers, and more. This ensures that users have multiple options to choose from, based on their specific needs.
3.3 Savings and Discounts
Meddco.com collaborates with healthcare providers to offer exclusive deals and discounts to its users, making healthcare more affordable and accessible.
4. How Meddco.com Ensures Security and Privacy
4.1 Data Protection Measures
Meddco.com prioritizes the security of its users' data and employs robust encryption methods to safeguard sensitive information.
4.2 Secure Payment Gateway
The platform ensures secure and seamless transactions through its trusted payment gateway, giving users peace of mind while making online payments.
5. Transforming Healthcare Accessibility
Meddco.com's innovative platform is revolutionizing healthcare accessibility. By connecting patients with healthcare providers in a transparent and convenient manner, the platform empowers individuals to take control of their health.
Conclusion
In conclusion, Meddco.com's innovative platform is a game-changer in the healthcare industry. With its user-friendly interface, extensive network of healthcare providers, and commitment to transparency and privacy, Meddco.com is leading the way towards a healthier and happier society.
FAQs
1. Is Meddco.com available worldwide?
Meddco.com is currently operational in [mention locations/countries].
2. How can I book an appointment on Meddco.com?
To book an appointment, simply visit the website or use the Meddco.com mobile app, enter your location and medical service required, and choose from the available options.
3. Are the reviews on Meddco.com genuine?
Yes, all the reviews on Meddco.com are from verified users who have availed the services of the respective healthcare providers.
4. Can I access my medical records offline?
Meddco.com provides users with the option to download their medical records securely for offline access.
#meddco
#affordableprice
#healthcare