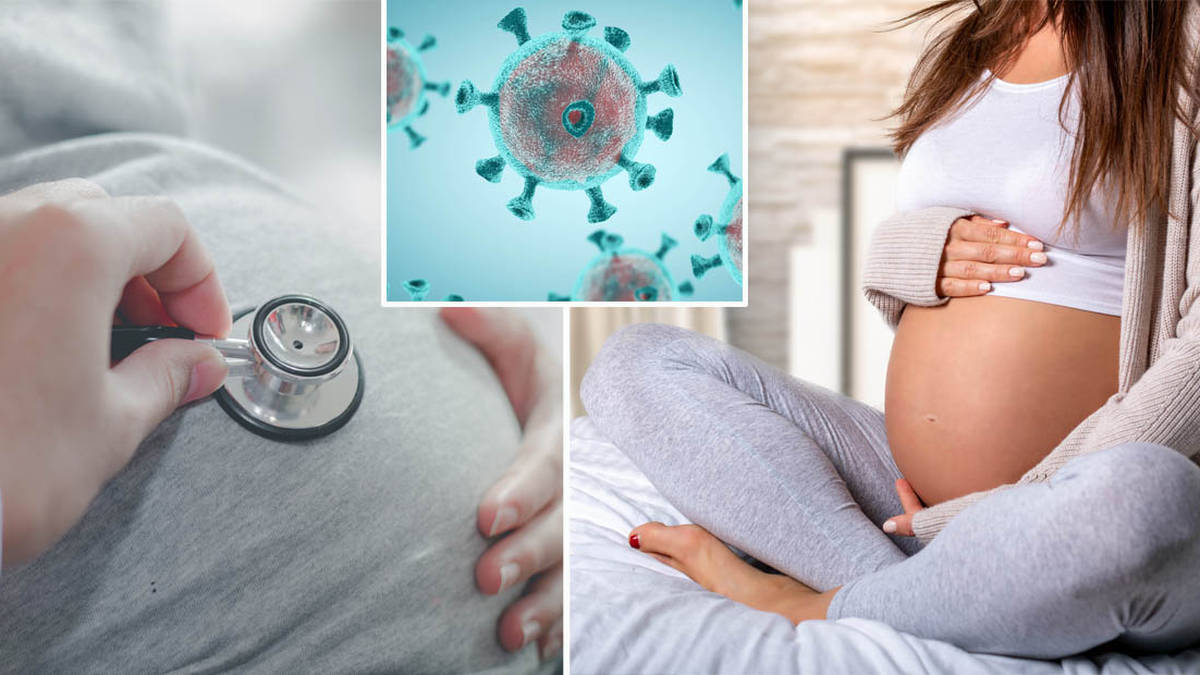 : Admin : 2020-04-21
Pregnancy gives stress to the mother as much as she feels happy, it is natural to raise many questions during pregnancy, some of them seem normal and some are unusual.  A common question like whether a virus can have an effect on the baby's health like the Zika virus, Rubella, HIV and currently COVID-19. 
The way COVID-19 has caused havoc all over the world, so it is natural for people to be concerned about whether COVID-19 can harm the unborn child. 
COVID-19 is yet to be fully studied due to new disease and hence how it affects pregnant women and their unborn babies is not fully known and is a matter of concern. 
Coronaviruses are a family of many viruses that spread to both animals and humans, with symptoms of the common cold and sometimes severe respiratory illnesses. 
At the end of 2019, a new virus arrived in China known as severe acute respiratory syndrome coronavirus 2(SARS-CoV-2). Experts are still not sure about how the virus was born and whether it has been transmitted from animal to human.  
Known as COVID-19 which causes respiratory disease.
Is The Risk Of Coronavirus Higher in Pregnant Women?
The CDC says that no firm information has been revealed as to whether pregnant women have a higher risk of coronavirus than ordinary people. However, during pregnancy, there are many hormonal changes in the body of women, so they can easily get any infection or flu. Therefore, women are advised to pay more attention to health in pregnancy. 
Novel coronavirus does not move from a pregnant mother to a newborn. This has been said in a study. According to China's Huazhong University of Science and Technology, if the mother is infected with the coronavirus, then this virus will not go into the child. The study was published in China last month.
The research was published in the journal Frontier in Pediatrics on 4 Corona virus-infected women who gave birth to a child at Wuhan Union Hospital. Let us tell you that Wuhan province of Hubei, China is said to be the hub of the coronavirus. The infection has killed more than 6000 people worldwide. Research says that there are no symptoms of cough, cold, etc. in children born by these mothers, although they are kept in isolated ICU.
The study said that among these born children, three children were found to test negative while the mother of the fourth child did not have permission for the test. Only one of these children had a small difficulty in breathing, which was later corrected with some drugs. Doctors said that all four newborns are completely correct and their mother is also completely right now. Earlier the mother of four was infected with COVID-19.
Are Abortion Chances Increased?
At this time, there is no data that proves that coronavirus infection increases the likelihood of miscarriage or pregnancy loss.
Can a Virus Pass From a Pregnant Woman To Fetus Or Newborn?
A report by the CDC states that so far cases of women who have given birth to coronavirus, their children did not have coronavirus. Also, this virus has not been found in breast milk.
Can The Virus Transmit From Breast Milk To Baby?
Although this has not been observed according to some studies, experts still advise to take precautions.
If you have just become a mother and you are infected with COVID-19 or are afraid that you may be infected, talk to your doctor and specialists about this.  If they give permission to breastfeed, then by keeping the following in mind, you can protect the baby from exposure to the virus. 
Wear a face mask
Wash your hands thoroughly before touching the baby
Wash your hands thoroughly before holding the breast or bottle.
Pregnant And Lactating Women Should Be Careful About Which Symptoms?
COVID-19 has problems mainly related to the respiratory system, symptoms of which are usually detected between two to 14 days after being infected with the virus. The following are the common symptoms of Kovid-19 whether you are pregnant or not
Fever
Breathlessness
Dry cough
Exhaustion
Headache
Sore throat
If you are pregnant and you notice these symptoms, contact your doctor immediately. 
How Can Pregnant Women Survive?
Keeping some things in mind, pregnant women can protect themselves and their babies from the outbreak of Coronavirus:
1. Wash hands regularly. Be sure to wash hands before eating anything or putting your hands on your face.
2. Use a tissue if you or someone else has a sneeze or cough. After this, wash hands.
3. Do not come in contact with the person with a corona in any way.
4. If possible do not go on public transport such as buses or trains. If possible, work from home.
5. Stay away from crowded areas.
6. Use the phone instead of meeting friends and relatives.
7. If your third quarter is going on then you should not go to public places at all. Talk less to people and keep a sufficient distance.
In the end, it is necessary to keep in mind that pregnant women are always worried about something, whether it is fatigue, constipation or swelling.  The main thing is to keep your thinking positive. It is believed that this virus is dangerous, so instead of worrying whether you are pregnant or not, get more and more information about it and take maximum precautions.  Taking care will be beneficial for your family, society and the world. 
If you want to get more information about this disease or to get detailed information about doctors, surgeons, specialists, clinics, hospitals, labs or affordable health care packages, then visit the Meddco website meddco.com.  All this information is also available on the Meddco app.
Meddco
find a doctors
book appointment
COVID-19
pregnant woman & coronavirus
pregnant woman COVID 19
coronavirus treatment
COVID 19 treatment
COVID 19 Test
coronavirus risk of pregnant women
precautions for pregnant woman
Pregnancy
Pregnancy and Coronavirus